VIDEO: Joe Kort on Doing Your Best Work with LGBTQ Clients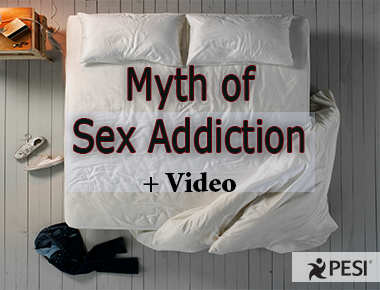 The study of sexuality, sexual orientation, gender, and sexual dysfunction have been focuses in therapy for decades. But how much does your average therapist really know about navigating a session with a gay or lesbian client dealing with a sexual issue?

According to sex therapist Joe Kort, many therapists today are following outdated sex therapy models, including the concept of sex addiction as a diagnosis and a problem. What's more, he adds that very few therapists who call themselves addiction specialists get adequate training in sex therapy.

In the following interview with Networker assistant editor Chris Lyford, Kort explains why we need to break free from old sexual health models—and how to do so, why some straight men have sex with other men, and the difference between sexual orientation and gender identity.


Joe Kort, PhD, is a certified Imago therapist, licensed masters social worker, and author of LGBT Clients in Therapy: Clinical Issues and Treatment Strategies, and Is My Husband Gay, Straight, or Bi? A Guide for Women Concerned about Their Men.

As Kort explains, the science around sex addiction is "riddled with morality and religiosity and people's beliefs about what sex is or should be," and therapists should tread carefully when examining older literature on treating of sexual issues.

Therapists working with LGBTQ clients, he adds, should be neither a blank slate, nor consider themselves an expert in working with LGBTQ clients unless they've worked extensively with this population, have proper training, and remain nonjudgmental and open to new ideas and perspectives.

"Therapists who work with this population have to follow their clients' leads," Kort writes in his Networker article. "The work is as much about education as psychotherapy."

***

Did you enjoy this video? You might also like Kort's online course LGBTQ Clients: Clinical Issues and Treatment Strategies for Youth and Adults. Drawing on Joe's specialized experience with the LGBTQ community, Joe will equip you with the insight and education needed to improve your confidence and effectiveness in your work with LGBTQ clients — both adults and youth.

Want a FREE tool to use with your LGBTQ clients and their families? Download this powerful infographic full of strategies to promote well-being for LGBTQ Youth, it may help save a life...

Download LGBTQ Youth & Suicide infographic
Topic: Sexuality
Tags: Couple Therapy | LGBTQ | Sexual Fluidity | Sexuality