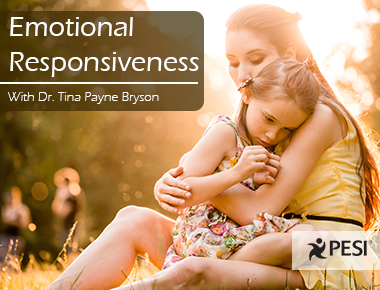 When nurturing your child's emotional world, you help build the connective fibers that make the reactive centers of their brain more readily and easily calm down. Over time, these repeated emotional responsive interactions change your child's brain in a way that allows them to have better behavior and emotional regulation.
Whether positive, negative, or reactive, you must observe when your child is experiencing an emotion and validate it. Learn more from Dr. Tina Payne Bryson, co-author (with Dan Siegel, M.D.) of two 
New York Times
bestsellers:
The Whole-Brain Child
and
No-Drama Discipline
.
---
Tina Payne Bryson, Ph.D.,
 is the Executive Director of the Center for Connection in Pasadena, CA and a pediatric and adolescent psychotherapist. Dr. Bryson serves as the Child Development Expert at St. Mark's School in Altadena, CA. Dr. Bryson travels internationally, lecturing to educators, mental health professionals, and parents.
You can learn more about Dr. Bryson at 
TinaBryson.com
, and subscribe to her blog to read her articles about kids and parenting.
Topic: Children and Adolescent Behavioral