PESI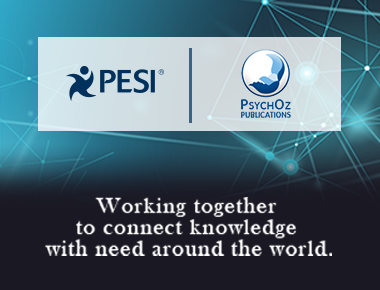 As of October 3, 2016, Eau Claire based PESI, Inc., acquired PsychOz Publications Pty. Ltd. of Palm Cove, Australia. Since 1994, PsychOz has been providing the best selection of psychotherapy and counseling resources to professionals in Australia.
Mike Conner, PESI's Executive Director, looks forward to better serving an ever growing population of Australian customers. "We pride ourselves in providing cutting-edge content that connects the knowledge of our nationally—and internationally—renowned experts with the educational needs of the professionals we serve," said Conner. "PESI has seen significant increases in the demand for its products throughout the international market over recent years. The addition of PsychOz, as well as significant enhancements to our digital products, will allow the PESI organization to continue to grow and provide new educational offerings and experiences to professionals around the world."
In addition to its corporate headquarters located on the north side of Eau Claire, PESI has divisions in Nashville, TN and Washington DC. Visit
www.pesi.com
and
www.psychotherapy.com.au
for more information on all the products and programs offered by PESI and PsychOz.
---
Topic: Press Releases
Tags: PsychOz