Watch the Balloon Metaphor Demonstration
Jennifer Lefebre, PSY.D., RPT-S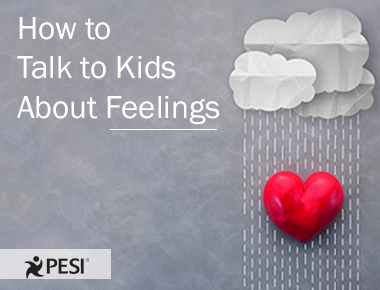 A good metaphor for feelings is to think about a balloon.
Just like a balloon filling with air, our thoughts and feelings fill us and if we don't manage the buildup, the balloon and our behaviors could explode. This is especially true for children who don't yet have the words to articulate how they're feeling.
When we're flexible and calm, we can bend, stretch and twist like a balloon; safely releasing our feelings and emotions when we're overwhelmed, instead of exploding.
One benefit of therapy is that our clients can let their feelings out little by little in a safe environment - and you can help them by incorporating play in your sessions.
By incorporating play into our trauma treatment models, we give words to the voiceless and power to the powerless.
Watch the Balloon Metaphor demonstrated by Jennifer Lefebre, Psy.D., RPT-S
But wait there's more!
Become a Certified Child and Adolescent Trauma Professional (CATP) with this exclusive NEW online CE course: Certificate in Trauma Treatment for Children and Adolescents: Healing the body through play
> Click here for details and to get started!
Topic: Children and Adolescent Behavioral
Tags: Activity | Advice | Anger | Anxiety | Challenging Clients | Kids | Safe Practice | Strategies | Teens | Tools