The Purposeful Steps Exercise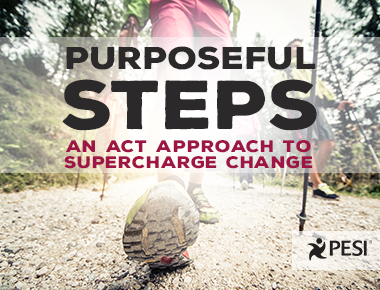 Working with clients to stop the cycle of inaction and helping them take purposeful steps into living their lives can be a challenge. I know in my own clinical practice behavioral activation is a large part of the work I do, and incorporating Acceptance and Commitment Therapy (ACT) into this approach has helped create more meaningful change for my clients. 
How exactly? 
Watch this brief video to learn how to supercharge change with values, and then download the free Purposeful STEPS worksheet from my new book, The ACT Approach. 
---
Topic: Clinical Psychology and Psychiatry