How to Explain Dialectics to Our Clients
Lane Pederson, Psy.D., LP, DBTC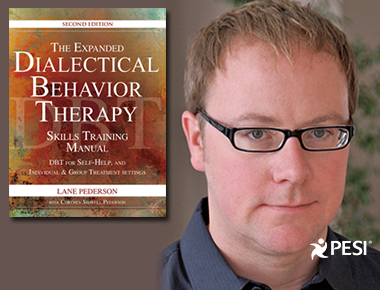 When clients come to DBT, oftentimes they don't know what DBT actually stands for. It's fun to tell them it stands for "Diabolical" Behavior Therapy—it always gets a good laugh from them.
But when you tell them it actually stands for Dialectical Behavior Therapy, most clients look perplexed because they don't know what dialectics are. In fact, most people on the street wouldn't know how to define dialectics if you went up and asked.
In my short video, I talk about how we can explain Dialectics to our client. I've also included a worksheet from my book The Expanded Dialectical Behavior Therapy Skills Training Manual, 2nd Edition: DBT for Self-Help and Individual Group Treatment Settings. Use this worksheet with your client to help bring about dialectical balance and assist them in seeing options in their lives. Let me know what you think in the comments below.
-Lane Pederson, Psy.D., LP, DBTC
Download: Dialectics Exercises
---
---
Topic: Dialectical Behavior Therapy (DBT)