How to guide couples through the trauma of betrayal and infidelity
John M. Gottman, Ph.D., Julie Gottman, Ph.D. • 1/3/2017 • 6 Comments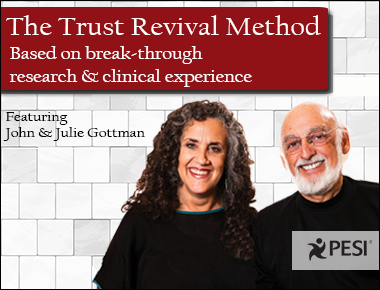 Can couples recover from affairs?
Absolutely! But they may need your help... 
We developed the Trust Revival Method, based on our break-through research & clinical experience, for guiding couples through the trauma of betrayal and infidelity — to ultimately help rebuild and nurture trust in the relationship. 
In this video, we will step you through the different phases of the Trust Revival Method: Atonement, Attunement and Attachment.
Best,
Drs. John and Julie Gottman 
---
Topic: Families and Couples
Tags: Gottman