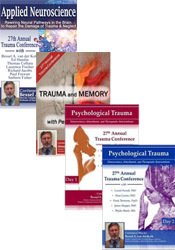 Product Details
Format:

Package - Video

Details:

DVD recording with electronic manual and instructions.

Authors:

BESSEL A VAN DER KOLK, M.D.
PETER A. LEVINE, PH.D.
ED HAMLIN, PH.D.
PAUL A. FREWEN, PHD, C.PSYCH
SEBERN FISHER, MA, BCN
MARTIN TEICHER, M.D., PH.D.
LAUREL PARNELL, PH.D.
PAULA THOMSON, PSY.D.
JAMES HOPPER, PH.D.
PHYLLIS BOOTH, MA

Publisher:

PESI

Copyright:

6/2/2016

CE Available:

Yes, See CE credit tab for complete continuing education details

Product Code:

RVKIT084000
Objectives
[+]
[-]
051175 - Trauma and Memory
Describe the four major development stages that increase our vulnerability to trauma, and how to recognize them in your clients.
Explain the naturalistic mechanics of trauma and survival responses of flight, fight, freeze and collapse.
Describe the evolutionary underpinnings of trauma and the Polyvagal theory.
Define the importance of "Bottom-up" processing versus "Top Down" processing.
Summarize the process of how overwhelming stress leads to somatic and emotional syndromes.
List Dr. Levine's nine stages for successful trauma healing.
Provide a detailed description as to how trauma therapy can be a conduit to a deeper spiritual understanding, and the social implications this feeling of connection can have on the world as a whole.
[+]
[-]
051180 - Applied Neuroscience
Summarize the recent developments in neuroscience as they relate to the treatment of trauma.
Explore ways in which computers can assist in the modulation of focusing, arousal, and filtering.
Describe the role of specific neuronetworks associated with trauma.
Demonstrate how to provide non-invasive office-based electrophysiology measures of both central and autonomic nervous system functions.
Summarize an overview of arousal dysregulation in severe emotional disorders.
Utilize technology to regulate arousal and improve emotional and behavioral functioning.
Identify the default mode network that is associated with dysfunctions associated with PTSD.
Explore the use of the quantitative EEG in traumatized clients and its treatment implications.
[+]
[-]
051185 - Bessel A. van der Kolk's 27th Annual Trauma Conference: Main Conference Day 1
Self and Identity in Traumatic Stress with Bessel A. van der Kolk, M.D.
Clarify how the brain has fundamental capacities to learn to regulate itself.
The Enduring Neurobiological Effects of Abuse and Neglect with Martin Teicher, M.D., PhD
Describe how severe childhood abuse and/or neglect influences personality disorders.
What the Spontaneous Activity in the Midline Regions of the Brain can Tell us about Self & Identity with Georg Northoff, M.D., PhD
Describe what the spontaneous activity in the midline regions of the brain can tell us about self & identity.
Neuroimaging the Traumatized Self with Paul Frewen, PhD, C.Psych
Explain how to become aware of emotional states within both normal and psychopathological functioning.
Trauma and Self-Experience with Georg Northoff, M.D., PhD, Bessel A. van der Kolk, M.D., and Paul Frewen, M.D., PhD
Integrate an approach to understand the self, consciousness, and what it means to be mentally healthy.
Examine instances of distorted self-recognition in people with psychiatric disorders, like schizophrenia.
[+]
[-]
051190 - Bessel A. van der Kolk's 27th Annual Trauma Conference: Main Conference Day 2
Attachment Focused EMDR: Healing Relational Trauma
Describe the five basic principles of Attachment-focused EMDR and how they can be integrated into the treatment of relational trauma.
Somatic Experiencing
Discuss three potential benefits of combining Ego State Therapy with Somatic Experiencing.
PTSD and Creativity: Visiting the Muses
Describe the impact of using creativity when working with PTSD.
Mindfulness-Oriented Interventions for Trauma: Integrating Contemplative Practices
Describe how mindfulness practice helps to heal the brain of someone affected by traumatic stress.
Demonstrate how mindful practices can positively impact clinician efficacy.
Theraplay: How Play and Nurturing Care can Help
Describe the concepts of Theraplay.
Outline
[+]
[-]
051175 - Trauma and Memory
Coherence and Flow
Memory

Definitions
Types
Systems
States

Somatic Experiencing
Interactive exercise
Questions
Arousal vs. Time
Self-Regulation
Dopamine System
Shame

When it becomes chronic
Internalizing shame

Questions
Somatic Experiencing
[+]
[-]
051180 - Applied Neuroscience
Introduction of Bessel van der Kolk

How trauma disturbs brain development
Childhood Trauma

Attachment issues

Brain Development
Social Experiences

Electro-connections of the brain

Traumatized vs. "Normal" people

How to help traumatized people not be focused on the past
Questions

Introduction of Laurence Hirshberg

Neurofeedback

What it is
How is works
Supporting research
What we know vs. what we don't know
Why you would want to change the EEG
Finished existing research on what the EEG abnormalities are with PTSD
What the evidence that you can actually change the EEG
Early studies of the efficacy of neurofeedback in early childhood trauma

Questions

Introduction of Tom Collura

Clinic work

Process of neuroscience within the clinic
Process of working with the patient when using neurofeedback

"Normal" people distributions vs. traumatized people distributions
Clinic research findings with patients
State and trait characteristics
Questions

Introduction of Richard Jacobs

Aspects of neurofeedback and how they can help people
Personal neurofeedback story of Richard Jacobs

Introduction of Paul Frewen

MEG studies on PTSD subjects
PTSD patients vs patients under psychedelic drugs

Positive and negative experiences of psychedelic drugs
Neurofeedback studies

Questions

Introduction of Sebern Fisher

The role of neurofeedback in the treatment of developmental trauma
Default mode network
Case studies of neurofeedback
EEG and clinical changes

Introduction of Ed Hamlin

History of the mind vs. the brain
Complexity of the brain
Consciousness in the brain
Brain networks

What parts of the brain process what
[+]
[-]
051185 - Bessel A. van der Kolk's 27th Annual Trauma Conference: Main Conference Day 1
Self-Identity in Traumatic Stress
Introduction
Exploring how people get "stuck"

Victim identity
War identity

How to help people be fully alive in the present
Neurofeedback and ERP Patterns
Brain stem arousal systems
Childhood interpersonal trauma
Case Study
The Enduring Neurobiological Effects of Abuse and Neglect
Introduction
Maltreatment and Trauma Studies Support
Pharmalogical Consequences of Childhood Maltreatment
First Neuroimaging Findings
Childhood Abuse and the Regional Anatomy of the Corpus Callosum
Deficient Hemispheric Integration
Threat Detection, Response, and Recovery
Childhood Abuse and the Amygdala
Fear Circuit Regions and Pathways

Amygdala

Critical Developmental Threats

Hippocampus
Sensory Cortex
Prefrontal Cortex
Pathways - AF, CB, Fornix, ILF

Reward Anticipation
Reactive Attachment Disorder
Circuits and Networks
Studies
Take Home Messages
What the Spontaneous Activity in the Midline Regions of the Brain can tell us about Self & Identity
Introduction
What is the brain?
Domains of the brain
Distinction between Self and Non-Self

Self and Rest: Self-specific
Stimuli and the Default-Mode Network

Combining EEG and MRS on self-related judgment
Overlap: Aversion, Trauma, Entropy and Glutamate
Neuroimaging the Traumatized Self
Introduction
Responses to PTSD
Dimensions of PTSD
Representations of the visual and the semantic
Case study of being in or out of the present
Trauma and Self-Experience
Introduction
Question and Answer

Shame
Self
FMRI vs EEG
Brain Stimulation during neurofeedback
Language
[+]
[-]
051190 - Bessel A. van der Kolk's 27th Annual Trauma Conference: Main Conference Day 2
Attachment Focused EMDR: Healing Relational Trauma
Introduction and Background
Basic Principle of Attachment-Focused EMDR
Resource Tapping
Four Foundational Resources
Integrating the Resources into Treatment
Suggestions for Repairing Attachment Wounds with Resource Tapping
EMDR Trauma Processing
The Modified Protocol
Somatic Experiencing
Introduction
Bottom-up Processing
Video Case Study 1
Video Case Study 2
Excerpt from Unspoken Voice
PTSD and Creativity: Visiting the Muses
Introduction
Goals of the Presentation
Background of Presenter
Motivation for Research
Definitions of Creativity
Creativity Research
Creativity and Madness
Education the Imagination
Traumatized Imagination
PTSD Study

PTSD and Performing Artists
Findings

Current Study

Methods
Measures
Descriptive Statistics

Experiences of Creativity
Findings for PTSD Group
Findings for Performing Artist Group
Flow

States
Scales
Findings for PTSD and Performing Artist Group

Psychophysiology and Flow
Over-excitability Dimensions
Over-excitability Findings

PTSD Group
Performing Artists Group

Shame and Perfectionism
Unresolved Mourning, Dissociation, and Memory

Adult Attachment Interview and Dissociation

Performers, Trauma and Memory
Current Study Results
Concluding Remarks
Treating Performers
Struggles as an Artist
Mindfulness-Oriented Interventions for Trauma
Introduction
Circuitries
Cycles
Circuitry Activity in Suffering Cycles
Seesaws
Brain's Default Mode
Conditioning
Default Modes of Distressed Brains
Contemplative Practices for Trauma
Mindfulness
Lovingkindness Practice
Metta
Compassion-Focused Therapy
Meditations
Trauma-Sensitive Yoga
TSY
Theraplay: How Play and Nurturing Care can Help
Introduction
Theraplay Overview

Definition
Roles
What is provides

Interactive Play and Analyzation of Play
Case Study
Interactive Play and Analyzation of Play
Case Study
Author
BESSEL A VAN DER KOLK, M.D.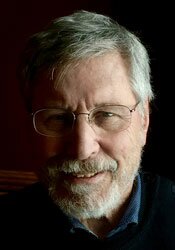 Bessel A. Van der Kolk, M.D.,
is a clinician, researcher and teacher in the area of post-traumatic stress. His work integrates developmental, neurobiological, psychodynamic and interpersonal aspects of the impact of trauma and its treatment.
Dr. van der Kolk and his various collaborators have published extensively on the impact of trauma on development, such as dissociative problems, borderline personality and self-mutilation, cognitive development, memory, and the psychobiology of trauma. He has published over 150 peer reviewed scientific articles on such diverse topics as neuroimaging, self-injury, memory, neurofeedback, Developmental Trauma, yoga, theater and EMDR.
He is founder and medical director of the Trauma Center in Brookline, Massachusetts. The Trauma Center consists of a well-trained clinical team specializing in the treatment of children and adults with histories of child maltreatment, that applies treatment models that are widely taught and implemented nationwide. He also created the Trauma Research Foundation, the non-profit arm of the Trauma Center, that is organized to promote clinical, scientific and educational projects.
His most recent 2014
New York Times
best seller,
The Body Keeps the Score: Brain, Mind, and Body in the Treatment of Trauma
, transforms our understanding of traumatic stress, revealing how it literally rearranges the brain's wiring – specifically areas dedicated to pleasure, engagement, control, and trust. He shows how these areas can be reactivated through innovative treatments including neurofeedback, somatically based therapies, EMDR, psychodrama, play, yoga, and other therapies.
Dr. van der Kolk is the past president of the International Society for Traumatic Stress Studies, and professor of psychiatry at Boston University Medical School. He regularly teaches at conferences, universities, and hospitals around the world.
Speaker Disclosures:
Financial: Bessel van der Kolk is a professor of psychiatry at the Boston University School of Medicine. He receives a speaking honorarium from PESI, Inc.
Nonfinancial: Bessel van der Kolk has no relevant nonfinancial relationship to disclose.
PETER A. LEVINE, PH.D.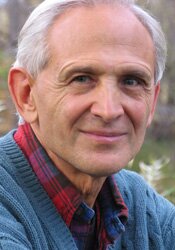 Peter A. Levine, Ph.D.,
holds doctorates in both medical biophysics and psychology. The developer of Somatic Experiencing®, a body-awareness approach to healing trauma, and founder of the Somatic Experiencing Trauma Institute, which conducts trainings in this work throughout the world and in various indigenous cultures, with 26 faculty members and over five thousand students. Dr. Levine was a stress consultant for NASA on the development of the space shuttle project and was a member of the Institute of World Affairs Task Force of Psychologists for Social Responsibility in developing responses to large-scale disasters and ethno-political warfare. Levine's international best seller,
Waking the Tiger: Healing Trauma,
has been translated into 22 languages. His recent interests include the prevention of trauma in children, and he has co-written two books, with Maggie Kline, in this area:
Trauma Through a Child's Eyes
and
Trauma-Proofing Your Kids.
His most recent book:
In an Unspoken Voice: How the Body Releases Trauma and Restores Goodness,
was recently released to rave reviews. Levine's original contribution to the field of Body-Psychotherapy was honored in 2010 when he received the Life Time Achievement award from the United States Association for Body Psychotherapy (USABP).
Speaker Disclosures:
Financial: Peter Levine is the Developer of Somatic Experiencing®. He is the founder and Senior Advisor to the Foundation for Human Enrichment; and Senior Advisor to The Meadows Addiction Treatment Center. Dr. Levine receives a speaking honorarium from PESI, Inc.
Non-financial: Peter Levine is a member of the American Psychological Association; Humanistic Psychological Association; and International Society for Traumatic Stress Studies.
ED HAMLIN, PH.D.
Ed Hamlin, Ph.D.: Clinical Director, Pisgah Institute's Center for the Advancement of Human Potential, Ashville, NC; adjunct faculty, East Tennessee State University Medical Center and Western Carolina University
PAUL A. FREWEN, PHD, C.PSYCH
Paul A. Frewen, PhD, C.Psych: Assistant Professor, Department of Psychiatry and Psychology, University of Western Ontario; Chair, Traumatic Stress Section, Canadian Psychological Association. Author of 35 papers on trauma, affect regulation, mindfulness, dissociation, and the self. Co-author (with Ruth Lanius), Healing the Traumatized Self: Consciousness, Neuroscience, Treatment.
SEBERN FISHER, MA, BCN
Sebern Fisher, MA, LMH, BCN is an internationally recognized expert on the use of neurofeedback in the treatment of developmental trauma and best-selling author of Neurofeedback in the Treatment of Developmental Trauma: Calming the Fear-Driven Brain. She has been working with traumatized people for over 35 years and has integrated Neurofeedback and psychotherapy in her treatment of developmental trauma in adults and adolescents for the past 20 years.

Prior to adopting Neurofeedback, Sebern was the clinical director of a residential treatment program for severely disturbed adolescents for 15 years. While there she introduced the understanding of the impact of attachment rupture and was the first to implement DBT in a residential setting.

Sebern consults and trains on the integration of Neurofeedback and therapy, nationally and internationally.

Speaker Disclosures:

Financial: Sebern Fisher is in private practice. She is an author for W.W. Norton and receives royalties. She receives a speaking fee from EEGer. Ms. Fisher receives a speaking honorarium from PESI, Inc.

Non-financial: Sebern Fisher has no relevant non-financial relationship to disclose.
MARTIN TEICHER, M.D., PH.D.
Martin H. Teicher, MD, Ph.D., Associate professor of psychiatry at Harvard Medical School; director of the Developmental Biopsychiatry Research Program and Laboratory of Developmental Psychopharmacology at McLean Hospital. His research studies range from inquiries into the molecular mechanisms of brain development to brain-imaging studies of the effects of childhood maltreatment on brain development.
LAUREL PARNELL, PH.D.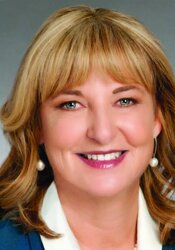 Dr. Laurel Parnell
is one of the world's experts on the therapeutic tool EMDR. A clinical psychologist, she has trained thousands in EMDR in her international workshops and instructional videos. Dr. Parnell is the author of
A Therapist's Guide to EMDR, EMDR in the Treatment of Adults Abused as Children, Transforming Trauma: EMDR,
and
Tapping In: A Step-by-Step Guide to Activating Your Healing Resource Through Bilateral Stimulation
as well as articles and a chapter in the
EMDR Casebook.
Dr. Parnell's newest book,
Attachment-Focused EMDR: Healing Relational Trauma,
integrates the latest in attachment theory and research into the use of EMDR. Dr. Parnell has served on the faculty of the California Institute for Integral Studies and John F. Kennedy University.
An EMDR pioneer and innovator, Dr. Parnell has immersed herself in the practice and development of EMDR since 1991 bringing a client-centered attachment-focused approach to the work. A frequent presenter at conferences, she has been interviewed for television, radio and print. She maintains a private practice in San Rafael, California.
PAULA THOMSON, PSY.D.
Paula Thomson, Professor, California State University, Northridge (CSUN), Clinical Psychologist, Co-Director of the Pacifica Graduate Institute, and Professor Emeritus at York University. Professional dancer, choreographer & movement coach. Co-author of Creativity and the Performing Arts.

JAMES HOPPER, PH.D.
James W. Hopper, Ph.D.,
Independent consultant and instructor in psychology, Cambridge Health Alliance & Harvard Medical School. Co-editor, Mindfulness-oriented interventions for trauma: Integrating contemplative practices. The MDMA Team, Trauma Research Foundation.
PHYLLIS BOOTH, MA
Phyllis Booth, MA,Clinical director emerita of The Theraplay® Institute in Chicago. With Ann Jernberg, she created the Theraplay® method for helping children and families with attachment and relationship problems. Primary author: Theraplay®: Helping Parents and Children Build Better Relationships Through Attachment-Based Play.
Continuing Education Credits Awarded for Completion of Entire Package
[+]
[-]
Combined Continuing Education Credit From All Components
Breakdown of Continuing Education Credits by Components
[+]
[-]
051175 - Trauma and Memory
[+]
[-]
051180 - Applied Neuroscience
[+]
[-]
051185 - Bessel A. van der Kolk's 27th Annual Trauma Conference: Main Conference Day 1
[+]
[-]
051190 - Bessel A. van der Kolk's 27th Annual Trauma Conference: Main Conference Day 2
Audience
Physicians, Psychologists, Social Workers, Addiction Counselors, Marriage & Family Therapists, Nurses, Occupational Therapists & Occupational Therapy Assistants and other Mental Health Professionals
Satisfaction Guarantee
Your satisfaction is our goal and our guarantee. Concerns should be addressed to PESI, P.O. Box 1000, Eau Claire, WI 54702-1000 or call (800) 844-8260.

ADA Needs
We would be happy to accommodate your ADA needs; please call our Customer Service Department for more information at (800) 844-8260.