5-Day Retreat: Anxiety Certification for Mental Health Professionals
Course Description:
Rejuvenate personally and renew professionally while immersed in the beauty and peacefulness of the Blue Ridge Mountains in North Carolina!
Deep rest, spa treatments, nature trails, and the healing arts are at your fingertips at the Art of Living Retreat Center. You will experience an array of meditations, yoga practices, and expressive arts that will revitalize you and your clinical treatment of anxiety in a stunning natural setting.
Begin each day with gentle, accessible yoga sequences and meditations specifically designed to calm the nervous system and create greater resiliency. You'll take in the stillness while nourishing the body and mind with healthy practices and exquisitely prepared cuisine.
Over five experiential days you'll discover how to more skillfully assess clients, adeptly differentiate between various anxiety presentations, fully engage clients in treatment, and effectively use tools from CBT, mindfulness, Motivational Interviewing, and contemplative practices to enhance clinical outcomes. Expert guidance on combining brain-based principles, body-oriented techniques, and traditional psychotherapeutic approaches will change the way you work with challenging clients whose anxiety is exacerbated by shame, self-judgement, and attachment issues.
Best of all, you'll leave this incredibly restorative experience having met the full educational requirements when applying to become a Certified Clinical Anxiety Treatment Professional (CCATP).
Sign up today and become certified while you build your skill and passion for healing anxiety in a glorious retreat setting.
Become Certified! Included with registration!
No hidden fees – PESI pays for your application fee (a $99.99 value)!
Simply complete this live training, the online application and you're a Certified Clinical Anxiety Treatment Professional (CCAPT) through The Institute of Certified Anxiety Treatment Professionals.*
Attendees will meet the standards for certification & receive documentation of ICAPT certification from The Institute of Certified Anxiety Treatment Professionals 4 to 6 weeks following the program. Professional standards apply.
*Professional standards apply. Visit
www.icatp.com
for details.
RETREAT SCHEDULE – Wednesday, August 5 – Sunday, August 9, 2020
Wednesday, August 5, 2020
3:00 – 5:00 pm – Sleeping Room Check-In
5:00 – 6:00 pm – Educational Program Introduction*
6:00 – 7:20 - Dinner
7:30 – 9:00 pm - Educational Program & Experiential Activity*
Thursday-Saturday, August 6-8, 2020
7:30 – 9:00 am – Breakfast
9:30 – 11:30 am – Educational Program*
12:00 – 1:30 pm – Lunch
2:00 – 4:00 pm – Educational Program*
4:00 – 6:00 pm – Individual Activity/Free time
4:15 – 5:15 pm – Yoga (optional)
6:00 – 7:30 pm – Dinner
8:00 – 9:00 pm – Educational Program & Experiential Activity*
Sunday, August 9, 2020
7:30 – 9:00 am – Breakfast
9:30 – 11:30 am – Educational Program*
12:00 – 1:30 pm – Closing lunch and departure
* CE is awarded during these specified times
Retreat Location
Embrace the art of living in a pristine natural setting in the Blue Ridge Mountains in Boone, North Carolina. Here in this vast mountain range under serene blue skies, you will find beauty to feed your soul and peace to ease your mind. The Art of Living Retreat Center offers a balance of rest and activities to begin your journey:
Hotel and Retreat Sleeping Rooms – all with Private Baths
380-acre setting in the peaceful Blue Ridge Mountains
Healthful Vegetarian Cuisine (3 Meals Daily)
Shankara Ayurveda Spa
Nature Trails
Yoga Classes
Mind & Meditation Classes
Labyrinth
Fire Circle (Sat only)
Kirtan
Pottery Studio
Nearest Airports:

Charlotte-Douglas International Airport (CLT) in Charlotte, NC (100 miles)
Tri-Cities Regional Airport (TRI) in Johnson City, TN (80 miles)
Piedmont Triad International Airport (GSO) in Greensboro, NC (110 miles)

Airport shuttle service to and from Charlotte airport can be arranged in advance through Hickory Hop Shuttle (additional fees).
Sleeping Accommodations
Hotel Rooms
Located on a mountain ridge, these rooms offer beautiful vistas of either the stunning Blue Ridge Mountains or the quiet magic of the forest.
Full or king beds
Private bathrooms
Includes amenities such as TV, refrigerator & writing desk
Retreat Rooms
Comfortable and simple, these rooms are located along the Eastern mountain slope and are a great option for those who desire peaceful relaxation accompanied by the music of the forest.
Two twin beds per room
Private bathrooms
Simply furnished
If you would like to be paired up with another potential, unknown attendee to take advantage of the double occupancy rate, please call and let us know. We will aim to pair you up if somebody else registers who also would like to share.
In the meantime, please register at the single occupancy rate. If we are able to pair people, the $200 will be credited.
FOR MORE INFORMATION ABOUT THE ART OF LIVING RETREAT CENTER, PLEASE CLICK HERE
(artoflivingretreatcenter.org)
Cancellation Policy: Prior to 45 days before the event start date, you will be charged a $100 cancel fee. For cancellations received after that, you will receive a gift certificate for your purchase amount to attend any future live PESI sponsored seminar.

Please contact PESI customer service for information on non-CE seeking to register as a guest for pricing and other details.
Objectives:
Employ stories and metaphors as psychoeducational tools explaining neuroscience, the physiology of anxiety.
Describe in client friendly language, how contemplative approaches rewire the anxious brain and body.
Characterize the clinical impact of research on neural pathways associated with anxiety and the use of contemplative practices.
Articulate fine distinctions in differentiating among anxiety disorders and assessing physical symptomatology.
Identify psychotropic medications and nutraceuticals frequently used for anxiety treatment along with common side effects.
Communicate how diagnosis can be improved using whole person assessment strategies.
Substantiate how clinicians can enhance motivation through values clarification strategies and awareness-based interviewing.
Specify when mindfulness, yoga, or both are most appropriate in treating an individuals' anxiety and co-morbid depression.
Develop individualized, awareness-based interventions to enhance client efforts towards change and reduce avoidance.
Practice a therapeutic chair yoga sequence designed to develop interoceptive awareness, calm the mind, and relax the body.
Administer an integration of yoga and cognitive therapy to address cognitive distortions, irrational beliefs, and perfectionism.
Utilize specific self-compassion practices to address shame-based self-criticism.
Describe the impact of anxious attachment on the brain.
Integrate contemplative approaches designed to build secure attachment.
Demonstrate evidence based, contemplative approaches for addressing self-judgment, worry, and negative thinking.
Assess the benefits of integrating traditional exposure therapy with yoga.
Incorporate breathing and visual medications to increase the ability to focus attention reducing rumination.
Provide an explanation of how breathing practices can be utilized with clients to help interrupt obsessive thinking and ritualized behaviors.
Practice a script-based, brief deep relaxation designed to increase feelings of safety and enhance emotional regulation.
Apply mindfulness and yogic strategies facilitating memory consolidation.
Create a dream team for whole-person anxiety treatment.
Summarize how food and specific nutritional supplements can support anxiety recovery.
Determine when medication may enhance anxiety treatment and when it may derail it.
Select effective breathing practices and meditations for co-occurring anxiety and depression.
OUTLINE
The Neurophysiology of Anxiety
Cognitive & amygdala pathways to anxiety
Autonomic nervous system responses
Polyvagal Theory
Serotonin, dopamine and neurotransmitters
The role of brain derived neurotropic factors
The impacts of sleep and nutrition on the anxious brain
Assessment and Differential Diagnosis
DSM-5® classification of Anxiety Disorder
Assessment from the whole person perspective
Clinical approaches for ambiguous anxiety presentations

Phobia vs. OCD
Trauma, Axis II, or both?
Distinguish anxiety from agitated depression
Biological Treatment of Anxiety: Impacts of Psychopharmacology & Nutraceuticals
How meditation impacts neuroplasticity
Frequently prescribed medications
Common side effects
Evidence-based supplements
From Avoidance to Proactivity: Strategies to Engage and Sustain Client Motivation
Illustrate neuroscience concepts with stories & metaphors
Link contemplative practices to brain change
Address impasses with awareness-based interviewing
Reframes – replacing old neural patterns
Co-create meaningful, values-based goals
Motivational Interviewing for Anxiety Treatments: Mobilizing & Sustaining Change
Elicit change talk
Elaborate on change indicators
Coalesce motivation for exposure treatment
Renew motivation when fear arises
Techniques to Address the Cognitive Pathway to Anxiety
Strategies to dismantle automatic thoughts, core beliefs
How to unwind troublesome thinking patterns
When life feels overwhelming – stemming the tide techniques
Apply Chain Analysis – when and how
Relaxation Skills: Help Clients Develop an Anxiety Resistant Brain
Wire in relaxed, alert mood with deep relaxation
Letting go with moment to moment exercises
Breath and movement strategies to deactivate panic
Antidotes to Shame, Guilt and Self-Judgement
How shame and self-judgement exacerbate anxiety
Tools to identify anxiety fuel
Appropriate & inappropriate guilt
Anxiety interventions for the shame prone client
Ease shame intensity with body witnessing and observing skills
Self-compassion inquiry – inviting in parts of the self
Counteract anxiety with gratitude
Attachment Anxiety
Untangle developmental roots
Contemplative applications – the Polyvagal Theory
Techniques to prime secure attachment
Movement and Visual Meditations for Anxiety Relief
Visual meditations for specific clinical concerns
Prepare with movement, imagery and sound
Draw from inner resources
Instill a new perspective with movement and writing
Individualized follow-up assignments
Mindful Recovery Tools for GAD and Social Anxiety
Three steps for moving from reactivity to responsiveness
Interrupt the worry cycle: from the meditation cushion to daily life
Mindful exploration – predictions vs. what happened
Bring curiosity to perceptions
Prime secure attachment for social anxiety
Meditation for OCD Management
How clients can recognize excessiveness
Titrate exposure with breathing practices
Reduce repetition with mindful response prevention
Overcome obsession with mantra & breath
Research and Limitations
Target Audience
Social Workers
Psychologists
Counselors
Case Managers
Addiction Counselors
Therapists
Nurses
Occupational Therapists
Occupational Therapy Assistants
Marriage & Family Therapists
Other Mental Health Professionals
DEBRA PREMASHAKTI ALVIS, PH.D.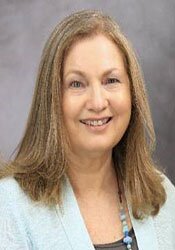 Debra Alvis, Ph.D.,
is a licensed psychologist and private practitioner with over 25 years of clinical experience in supporting clients' recovery from shame, trauma, anxiety, depression and relational concerns. A seasoned international presenter and consultant, Dr. Alvis is a therapeutic yoga educator and retired as faculty from the University of Georgia where she developed and led the Mind/Body Program. The program included a clinician training program integrating contemplative approaches in psychotherapy. A thirty-five year personal contemplative practice, research experience, and a deep understanding of applied neuroscience, Polyvagal Theory, and compassion resiliency further enrich her presentations. She draws upon this unique background to provide effective and easily applicable skills designed for immediate integration into clinician's practices.
Speaker Disclosures:
Financial: Debra Premashakti Alvis is in private practice. Dr. Alvis receives a speaking honorarium from PESI, Inc.
Non-financial: Debra Premashakti Alvis has no relevant non-financial relationship to disclose.
Credits listed below are for full attendance at the live event only. After attendance has been verified, pre-registered attendees will receive an email from PESI Customer Service with the subject line, "Evaluation and Certificate" within one week. This email will contain a link to complete the seminar evaluation and allow attendees to print, email or download a certificate of completion if in full attendance. For those in partial attendance (arrived late or left early), a letter of attendance is available through that link and an adjusted certificate of completion reflecting partial credit will be issued within 30 days (if your board allows). Please see "live seminar schedule" for full attendance start and end times. NOTE: Boards do not allow credit for breaks or lunch.
If your profession is not listed, please contact your licensing board to determine your continuing education requirements and check for reciprocal approval. For other credit inquiries not specified below, or questions on home study credit availability, please contact cepesi@pesi.com or 800-844-8260 before the event.
Materials that are included in this course may include interventions and modalities that are beyond the authorized practice of mental health professionals. As a licensed professional, you are responsible for reviewing the scope of practice, including activities that are defined in law as beyond the boundaries of practice in accordance with and in compliance with your professions standards.
The planning committee and staff who controlled the content of this activity have no relevant financial relationships to disclose. For speaker disclosures, please see speaker bios.
PESI, Inc. offers continuing education programs and products under the brand names PESI, PESI Healthcare, PESI Rehab and Psychotherapy Networker.
---
Addiction Counselors
This course has been approved by PESI, Inc., as a NAADAC Approved Education Provider, for 19.5 CE in the Counseling Services skill group. NAADAC Provider #77553. PESI, Inc. is responsible for all aspects of their programming. Full attendance is required; no partial credit will be awarded for partial attendance.
---
Counselors
This intermediate activity consists of 19.5 clock hours of continuing education instruction. Credit requirements and approvals vary per state board regulations. Please save the course outline, the certificate of completion you receive from the activity and contact your state board or organization to determine specific filing requirements.
North Carolina Counselors
: CE credit is available. This course consists of 19.5 contact hours of continuing education for North Carolina Counselors. The North Carolina Board of Licensed Professional Counselors (Rule .0603) confirms acceptance of up to 15 contact hours per renewal period of continuing education programs approved by the National Association of Alcoholism and Drug Abuse Counselors (NAADAC). This course has been approved by PESI, Inc., as a NAADAC Approved Education Provider, for 19.5 CE in the Counseling Services skill group. NAADAC Provider #77553. PESI, Inc. is responsible for all aspects of their programming.
---
Marriage & Family Therapists
This activity consists of 1170 minutes of continuing education instruction. Credit requirements and approvals vary per state board regulations. You should save this course outline, the certificate of completion you receive from the activity and contact your state board or organization to determine specific filing requirements.
---
Nurses, Nurse Practitioners, and Clinical Nurse Specialists
PESI, Inc. is accredited as a provider of nursing continuing professional development by the American Nurses Credentialing Center's Commission on Accreditation. Nurses in full attendance will earn 19.5 contact hours. Partial contact hours will be awarded for partial attendance.
---
Occupational Therapists & Occupational Therapy Assistants
PESI, Inc. is an AOTA Approved Provider of continuing education. Provider #: 3322. Full attendance at this course qualifies for 19.5 contact hours or 1.95 CEUs in the Category of Domain of OT and Occupational Therapy Process. Partial credit will be issued for partial attendance. The assignment of AOTA CEUs does not imply endorsement of specific course content, products, or clinical procedures by AOTA. Course Level: Intermediate.
---
Psychologists
This live activity consists of 19.5 clock hours of continuing education instruction. Credit requirements and approvals vary per state board regulations. Please save the course outline and the certificate of completion you receive from this live activity. Contact us for more information on your state board or organization specific filing requirements. American Psychological Association credits are not available.
North Carolina Psychologists
: CE credit is available. This course is designed to meet the Category B Requirements of the North Carolina Psychology Board, provided it is within your scope of practice of psychology. Please retain all documents to provide to your board should this be requested of you. This activity consists of 19.5 hours of continuing education instruction.
---
Social Workers

PESI, Inc., #1062, is approved to offer social work continuing education by the Association of Social Work Boards (ASWB) Approved Continuing Education (ACE) program. Organizations, not individual courses, are approved as ACE providers. State and provincial regulatory boards have the final authority to determine whether an individual course may be accepted for continuing education credit. PESI, Inc. maintains responsibility for this course. ACE provider approval period: January 27, 2020 - January 27, 2023. Social Workers completing this course receive 19.5 Clinical Practice continuing education credits. Course Level: Intermediate. Full attendance is required; no partial credits will be offered for partial attendance. A certificate of attendance will be awarded at the end of the program to social workers who complete the program evaluation.
---
Other Professions
This activity qualifies for 1170 minutes of instructional content as required by many national, state and local licensing boards and professional organizations. Save your course outline and certificate of completion, and contact your own board or organization for specific requirements.
Satisfaction Guarantee
Your satisfaction is our goal and our guarantee. Concerns should be addressed to PESI, P.O. Box 1000, Eau Claire, WI 54702-1000 or call (800) 844-8260.

ADA Needs
We would be happy to accommodate your ADA needs; please call our Customer Service Department for more information at (800) 844-8260.
Credit Card
Required
for online registration |
Contact us
to redeem Gift Certificates