4-Day Retreat: The Sixth Stage of Grief Retreat: Find Meaning After Loss
Course Description:

A retreat with David Kessler is an experience like no other. Designed with the whole person in mind, this retreat offers a balance of rich, thought-provoking educational content mixed with healing and restorative down time for rest, rejuvenation, and relaxation.

Based on David Kessler's new book, Finding Meaning: The Sixth Stage of Grief, this unique retreat is designed to help professionals guide people through life's worst moments to find meaning after loss. Even as a grief expert, David was unprepared for the sudden death of his son, who died at age 21. People asked him "What's it like for the grief expert to lose his son?" He would answer, "The grief expert did not lose his son, the father did." Everything he knew about grief turned out to be true. David had to go through the five stages of grief but found himself wanting more from the experience – he wanted to find meaning in his life after such a terrible loss. He learned that broken heart syndrome is real and he realized he would either die of it or live with it.

This led to the discovery of the 6th stage of grief – finding meaning. Healing occurs not when grief gets smaller, but when life gets bigger.

The Sedona Mago Retreat Center is nestled in the magnificent desert landscape with labyrinths, walking paths, a sparkling pool, beautiful night skies and sunny days that are sure to provide ample opportunity for rest and reflection while you soak in your new clinical knowledge.

Plan to return to your office with not only essential tools and strategies for working with any kind of loss (including betrayal, parental loss, addiction, suicide & more) but also a renewed sense of hope, inspiration and passion that will have you eager to use all that you've learned. Don't miss this opportunity to learn from one of the world's leading grief experts – sign up today!
Sleeping Accommodations:

If you would like to be paired up with another potential, unknown attendee to take advantage of the double occupancy rate, please call and let us know. We will aim to pair you up if somebody else registers who also would like to share.

In the meantime, please register at the single occupancy rate. If we are able to pair people, the $200 will be credited.


RETREAT SCHEDULE – Thursday, September 24, 2020 – Sunday, September 27, 2020
Thursday, September 24, 2020
4:00 pm – Check-in at Retreat Center
4:30 – 5:30 pm – Property Tour (optional 2 mile walk)
5:30 – 7:00 pm - Dinner
7:15 – 8:15 pm – Educational Program & Experiential Activity*
Friday-Saturday, September 25-26, 2020
7:00 – 8:30 am - Breakfast
9:00 – 11:15 am – Educational Program*
11:30 am – 1:00 pm – Lunch/Free Time
1:30 – 3:30 pm – Educational Program*
3:30 – 4:45 pm – Grief Yoga (optional)
4:45 - 5:30 pm - Break/Free Time
5:30 – 7:00 pm – Dinner
7:15 – 8:15 pm – Educational Program & Experiential Activity*
Sunday, September 27, 2020
7:00 – 8:30 am - Breakfast
9:00 – 11:15 am - Educational Program*
11:30 – 1:00 pm – Lunch & Check-out
* CE is awarded during these specified times
Yoga classes are optional to join. They will be led by yoga teacher, Paul Denniston, RYT500.
Retreat Location
If you're looking for a place to unwind and re-connect with what's important, what better environment than one of the most beautiful deserts on the planet?
The Sedona Mago Retreat Center is located in Sedona, Arizona, an area long known for natural healing and spiritual awakening. Surrounded by red monoliths, Native American ruins and majestic mountains. Experience the beauty, feel the energy, and awaken your spirit.
Retreat Highlights
Secluded retreat, offering 173 acres
Private or shared casitas with private bathrooms, supplied with towels and soap, shampoo & conditioner
Nourishing three meals a day
Glistening outdoor pool & jacuzzi
Beautiful lake surrounded by trees, flowers, aromatic herbs, and many wild birds
Covered patios, meditation areas & labyrinth
Healing vortexes, experience healing and deep awakening
Peaceful trails to enjoy nature
Awe inspiring sunrises, sunset and stargazing
Direst shuttles service available from Phoenix Sky Harbor (additional fees)



PLEASE USE THESE LINKS FOR MORE INFORMATION ABOUT SEDONA MAGO RETREAT CENTER:



Frequently Asked Questions

Accommodations

Map and Driving Directions
Sedona Mago Retreat is located 40 miles southwest of downtown Sedona and 2.5 hours north of Phoenix. If this is your first trip driving to Sedona Mago Retreat, arrange your driving schedule so you can arrive during daylight hours because it goes through the National Forest and road signs and lighting are limited.

Shuttle Service
AZ Shuttle provides shuttle service from Phoenix Sky Harbor Airport directly to Sedona Mago Retreat Center.


Cancellation Policy: Prior to 45 days before the event start date, you will be charged a $100 cancel fee. For cancellations received after that, you will receive a gift certificate for your purchase amount to attend any future live PESI sponsored seminar.

Please contact PESI customer service for information on non-CE seeking to register as a guest for pricing and other details.
Objectives:
Explore the dynamics of different types of grief and the healing processes associated with each.
Specify age appropriate grieving milestones that occur across the lifespan.
Articulate the somatic response to grief and identify how to manage residual grief in the body.
Identify ways to incorporate meaning to help cope with complicated grief.
Analyze the efficacy of positive psychology interventions in treating grief.
Ascertain the relationship between traumatic events and grief as it relates to the healing process.
Implement meaning-making principles to help cope with all types of loss.
Respond to client how grief of suicide is different and provide tools for healing grief after a suicide.
Explore why addiction grief is often weighted in self-blame and guilt, and provide tools to help clients deal with addiction grief.
Develop tools to help clients cope with holidays, anniversaries, birthdays, etc. and provide ways for them to find "closure" during their grieving process.
Identify ways to use meaning to help remember loved ones with more love than pain.
Use concepts of meaning making to resolve the internal struggle of "why did this happen?" and "why did this happen to me?"
Recognize why children are often the forgotten grievers and how to help them through their grief.
Utilize non-directive ways to address guilt, shame and stigma associated with grief.
OUTLINE
The Sixth Stage of Grief: Finding Meaning
Why the stages were never meant to be linear
What is meaning making in grief?
Types of meaning making
How meaning can help remember the person who died with more love than pain
Why a sixth stage is the key to recovery from grief
Keys to finding acceptance and moving into the sixth stage
Witnessing vs. "Fixing" Grief
Mirroring techniques
The cost of trying to "fix" those who are grieving
Go beyond active listening skills to connect
The consequence of trying to find meaning too early
Help Clients Change Their Thinking Around Loss
Non-directive ways to address guilt, shame and stigma in grief
How to increase resilience and the possibility for posttraumatic growth after loss
Understand the "meaning" we attach to the traumatic loss or death
Decrease catastrophizing after loss
Learn ways to instill good memories instead of painful ones
Complicated Grief
Simplifying grief models and exploring new models, including resiliency and Option B
Meaning making as a new tool for dealing with murder, multiple losses, Alzheimer's
Post-traumatic growth vs. post-traumatic trauma
Help release obsessive replaying of the trauma/death
Help Bereaved Parents
Understanding the impact of child loss
Learn ways to be comfortable working with this type of loss
Supporting parents who are often grieving differently
Help parents sustain the marriage through tremendous loss
Navigating the discomfort of living and loving again
Address intimacy issues that may come up in grief
The Grief of Suicide
Overcoming the "what if's" and "if only's"
Understand the true "why" of death by suicide
Ways to help others find peace again
Loss by Addiction
Meaning making for healing self-blame
How to help loved ones sort through the shame and isolation
Understanding the role they did and didn't play in an addiction death
Shootings and Other Disasters
Shootings/hurricanes/earthquakes and terrorist acts
Guidelines for approaching horrific crime and/or disaster scenes
The impact of natural vs. manmade disasters
Healing Complicated Relationships After Death
Understand patterns that can heal that relationship and help in all future relationships
Learn ways to help find peace in difficult relationships
Death and Dying
How hospice and palliative care professionals can facilitate meaning making
Understand how the death shapes the grief
Re-interpret the meaning behind false end-of-life beliefs
Why meaning can be the key to a "good" death
Meaning and the Afterlife
Effective and ineffective models of continuing connections for living a full life
Use the model of continuing bonds and connections for healing
Normalize experiences around continued connections with loved ones who have died
Target Audience
Counselors
Social Workers
Psychologists
Marriage & Family Therapists
Nurses
Case Managers
Addiction Counselors
Thanatologists
Chaplains/Clergy Hospitals
Palliative Care Professionals
Hospice Professionals
Funeral Directors
Other Mental Health and Bereavement Professionals
DAVID KESSLER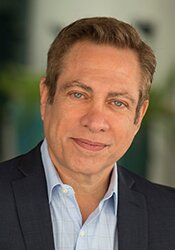 David Kessler
is one of the world's foremost experts on healing and loss. His experience with thousands of people on the edge of life and death has taught him the secrets to living a happy and fulfilled life.
He is the author of six bestselling books. His new book is
Finding Meaning: The Sixth Stage of Grief.
His first book,
The Needs of the Dying
, a #1 best-selling hospice book, received praise by (Saint) Mother Teresa. He co-authored two bestsellers with the legendary Elisabeth Kübler-Ross:
On Grief and Grieving
and
Life Lessons.
His most newly released book is
You Can Heal Your Heart: Finding Peace After Breakup, Divorce or Death
with Louise Hay. He worked with Elizabeth Taylor, Jamie Lee Curtis, and Marianne Williamson when their loved ones faced life-challenging illnesses. He also worked with late actors Anthony Perkins and Michael Landon. David's work has been discussed in the
Los Angeles Times, Business Week
and
Life Magazine
, and has been featured on "Brené Brown, CNN-Cross Fire", NBC, Fox, PBS, "Dr. Oz" and "Entertainment Tonight". David is a contributing writer on Oprah.com, Dr. Oz's Sharecare.com, "Anderson Cooper 360" and "The Huffington Post".
David has a master's degree in Health Care Bioethics from Loyola Marymount University, he did his undergraduate work at University of Southern California and is a member of the American College of Health Care Executives. He is a certified AMA/EPEC (Education for Physicians) trainer. He also is the founding chairperson for the Hospital Association of Southern California Palliative Care Committee and spent the last decade as a C-suite executive in a 650 bed – three hospital system in Los Angeles County.
Speaker Disclosures:
Financial: David Kessler is president of David Kessler, Inc. He is an author for Simon & Schuster – New York and receives royalties. Mr. Kessler receives a speaking honorarium from PESI, Inc.
Non-financial: David Kessler has no relevant non-financial relationship to disclose.
PAUL DENNISTON, RYT 500
Paul Denniston, RYT 500, is the developer of Grief Yoga, which uses grief as fuel for healing and combines many forms of yoga to help release sadness and anger and bring people to greater peace and happiness. Paul dedicated himself to studying grief and trauma with some of the top leaders on loss, including, William Worden, Bessel van der Kolk and Peter Levine. He also worked and studied with yoga masters Gurmukh Kaur Khalsa and Seane Corn. Paul has taught the techniques and exercises of Grief Yoga to more than 4,000 therapists, counselors, and healthcare professionals to use with their patients in the United States, England, and Australia. Paul has volunteered with one of the largest hospices in Los Angeles, offering Heart Touch massage to the dying. He also taught movement in the Stella Adler Academy in Hollywood and currently teaches at CorePower Yoga in Los Angeles.
Credits listed below are for full attendance at the live event only. After attendance has been verified, pre-registered attendees will receive an email from PESI Customer Service with the subject line, "Evaluation and Certificate" within one week. This email will contain a link to complete the seminar evaluation and allow attendees to print, email or download a certificate of completion if in full attendance. For those in partial attendance (arrived late or left early), a letter of attendance is available through that link and an adjusted certificate of completion reflecting partial credit will be issued within 30 days (if your board allows). Please see "live seminar schedule" for full attendance start and end times. NOTE: Boards do not allow credit for breaks or lunch.
If your profession is not listed, please contact your licensing board to determine your continuing education requirements and check for reciprocal approval. For other credit inquiries not specified below, or questions on home study credit availability, please contact cepesi@pesi.com or 800-844-8260 before the event.
Materials that are included in this course may include interventions and modalities that are beyond the authorized practice of mental health professionals. As a licensed professional, you are responsible for reviewing the scope of practice, including activities that are defined in law as beyond the boundaries of practice in accordance with and in compliance with your professions standards.
The planning committee and staff who controlled the content of this activity have no relevant financial relationships to disclose. For speaker disclosures, please see speaker bios.
PESI, Inc. offers continuing education programs and products under the brand names PESI, PESI Healthcare, PESI Rehab and Psychotherapy Networker.
---
Addiction Counselors
This course has been approved by PESI, Inc., as a NAADAC Approved Education Provider, for 13.5 CE in the Counseling Services skill group. NAADAC Provider #77553. PESI, Inc. is responsible for all aspects of their programming. Full attendance is required; no partial credit will be awarded for partial attendance.
---
Chaplains/Clergy
This activity is designed to qualify for 13.75 continuing education hours.
---
Certification in Thanatology
This educational offering is recognized by the Association for Death Education and Counseling to meet the thanatology-related educational contact hour requirements to be Certified in Thanatology: Death, Dying and Bereavement. This course will award 13.75 contact hours to participants.
---
Counselors
This intermediate activity consists of 13.75 clock hours of continuing education instruction. Credit requirements and approvals vary per state board regulations. Please save the course outline, the certificate of completion you receive from the activity and contact your state board or organization to determine specific filing requirements.
Texas Counselors
: CE credit is available. This activity consists of 13.5 clock hours of continuing education instruction for Texas Counselors. The Texas State Board of Examiners of Professional Counselors no longer approves programs or providers. PESI activities meet the continuing education requirements as listed in Title 22 Texas Administrative Code, Chapter 681, Subchapter J, Section 681.142 Acceptable Continuing Education. Please retain the certificate of completion that you receive and use as proof of completion when required.
---
Marriage & Family Therapists
This activity consists of 825 minutes of continuing education instruction. Credit requirements and approvals vary per state board regulations. You should save this course outline, the certificate of completion you receive from the activity and contact your state board or organization to determine specific filing requirements.
---
Nurses, Nurse Practitioners, and Clinical Nurse Specialists
PESI, Inc. is accredited as a provider of nursing continuing professional development by the American Nurses Credentialing Center's Commission on Accreditation. Nurses in full attendance will earn 13.7 contact hours. Partial contact hours will be awarded for partial attendance.
---
Psychologists
This live activity consists of 13.75 clock hours of continuing education instruction. Credit requirements and approvals vary per state board regulations. Please save the course outline and the certificate of completion you receive from this live activity. Contact us for more information on your state board or organization specific filing requirements. American Psychological Association credits are not available.
---
Social Workers

PESI, Inc., #1062, is approved to offer social work continuing education by the Association of Social Work Boards (ASWB) Approved Continuing Education (ACE) program. Organizations, not individual courses, are approved as ACE providers. State and provincial regulatory boards have the final authority to determine whether an individual course may be accepted for continuing education credit. PESI, Inc. maintains responsibility for this course. ACE provider approval period: January 27, 2020 - January 27, 2023. Social Workers completing this course receive 13.75 Clinical Practice continuing education credits. Course Level: Intermediate. Full attendance is required; no partial credits will be offered for partial attendance. A certificate of attendance will be awarded at the end of the program to social workers who complete the program evaluation.
---
Other Professions
This activity qualifies for 825 minutes of instructional content as required by many national, state and local licensing boards and professional organizations. Save your course outline and certificate of completion, and contact your own board or organization for specific requirements.
Satisfaction Guarantee
Your satisfaction is our goal and our guarantee. Concerns should be addressed to PESI, P.O. Box 1000, Eau Claire, WI 54702-1000 or call (800) 844-8260.

ADA Needs
We would be happy to accommodate your ADA needs; please call our Customer Service Department for more information at (800) 844-8260.
Credit Card
Required
for online registration |
Contact us
to redeem Gift Certificates