PESIinc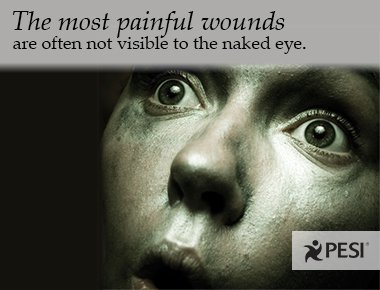 Whether they have been wounded, shot at, or tragically witnessed death, thousands of military service members are struggling to cope after returning home from war. Posttraumatic stress disorder (PTSD) can occur after any person, civilian or service member, experiences trauma.
While there are many treatment options for service members struggling with PTSD, there is now a unique program helping soldiers rebuild trust, release pain, and forge new bonds through song. It's called SongwritingWith:Soldiers.
SongwritingWith:Soldiers (SW:S) uses songwriting as a catalyst for positive change. In SW:S workshops, service members are paired with award-winning, professional songwriters to craft songs about their experiences, often about combat and their return home.
Want to learn more about this unique program?
Join
Bessel A. van der Kolk
, M.D., world-renowned trauma expert, as he presents the
26th Annual International Trauma Conference
. This year's conference will feature SongwritingWith:Soldiers in the Experiential Interventions track.
---
What do you think about this innovative program? 
Tell us what you think in the comments below!
---
Interested in educational opportunities with Bessel A. van der Kolk?
Click here
.
---
Topic: Trauma
Tags: Bessel A. van der Kolk, M.D. | Posttraumatic Stress Disorder (PTSD)