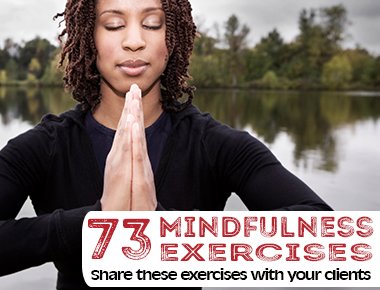 FREE Worksheet Download
Lane Pederson – Mindfulness is a skillset at the heart of DBT. Yet, many therapists struggle teaching mindfulness practices to clients.
Practicing mindfulness skills open doors to acceptance, experience, and connection to yourself and the world.
Download 73 mindfulness exercises you can use with your clients to help them slow down and find peace, contentment, and enjoyment in everyday life.