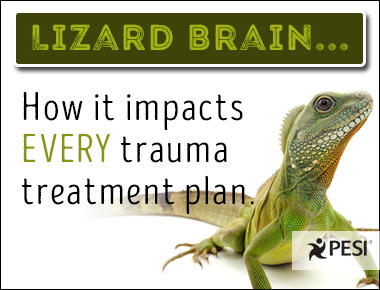 ...and what you can do about it
When a child with behavior challenges enters our office, we instantly go into teach mode to tell them how to change their behaviors. Why? Because we don't know what else to do.
But the child's behavior doesn't improve. It's not because they're willful, or bad, or even because they don't care. It's because the lasting impacts of trauma have the children in your practice stuck in "lizard brain." In this short video, I explain why lizard brain impacts every trauma treatment plan you create...